Recently, Football Development Institute held its historic first webinars. During the hours-long meetings, Marcin Gabor, CEO and author of the concept, presented FDI from different perspectives.
Webinars are an integral part within the "Education of Specialists", co-creating the "Complementary Plan" for football development by FDI
The main goal of the FDI is raising the level of football over the next dozen years. Implementation of the main goal has been based on a "Complementary plan", consisting of four elements. These are:
Content-Related Communication
Education of Specialists
Club Development
Analysis & Research
Webinars are an integral within the "Education of Specialists", the foundation of which – like all other Institute projects – is the "Football Identity of FDI". This group also includes conferences, online courses, specialized courses, advisory, educational internships, as well as mentoring programs.
Premier webinars in the history of Football Development Institute were organized on 17.01 and 24.01. Each of the meetings lasted about 2 hours and 45 minutes, attracting great interest. While the first event was open to the public, attendance at the second online meeting was possible only after receiving a named invitation. In this way, we built a group of people actively working in professional football. The profile of the webinar participants on 24.01 is as follows:
Ekstraklasa (Clubs representatives)
1. Liga (Clubs representatives)
2. Liga (Clubs representatives)
Polski Związek Piłki Nożnej (representatives of youth national teams)
Pierwsza Liga Piłkarska (representatives of the organization managing games of 1. Liga)
sports media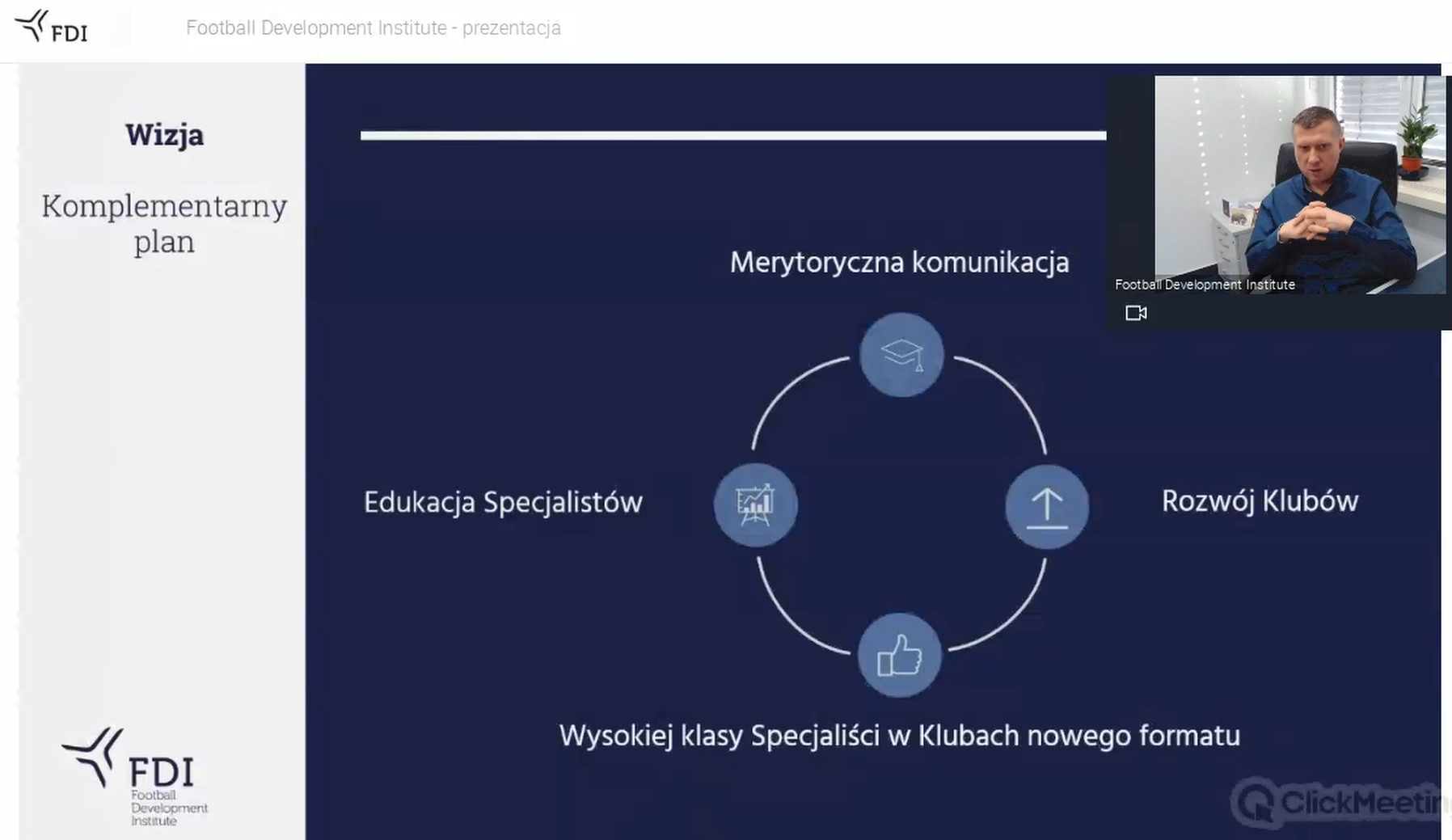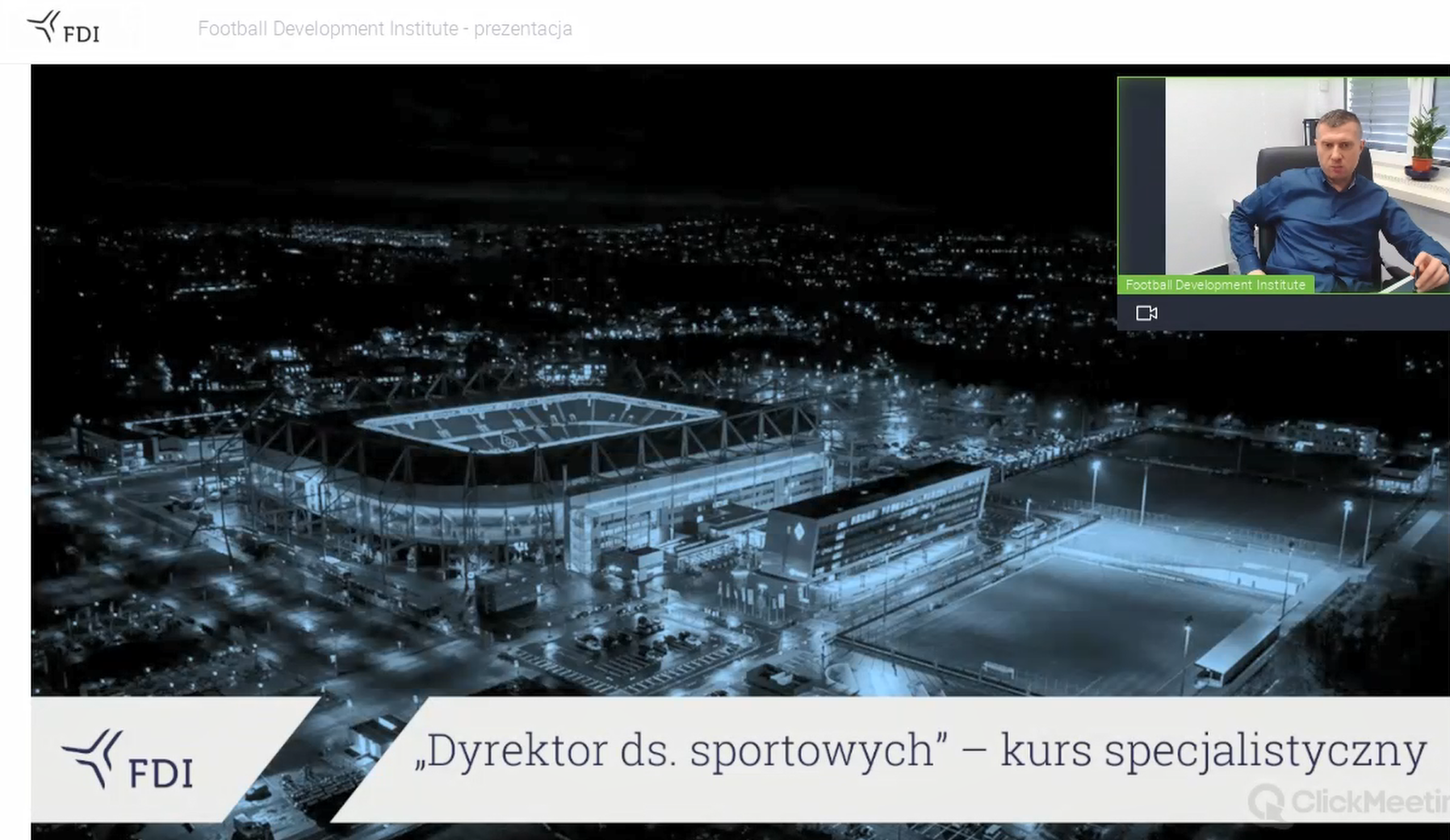 Both webinars were based on identical content programs:
Football Development Institute | Concept: Idea, Vision, Objectives
Planned research projects
Education System for Specialists | topics: educational plans; structure of the "Education System"; educational paths; methodological principles; profits of cooperation for the Specialist; "Certification System"
Specialized course "Sports Director" | topics: status of Sports Director in Europe; content idea of the course; basic facts; content program of the course; deadlines; methodological principles; comparison of the FDI course with other courses in Europe; recruitment process; specialized course process
Club Development System | topics: "Club Development Areas"; development plans; structure of the "Development System"; methodological principles; process of cooperation; profits of cooperation for Clubs; "Certification System"
My speeches are never easy for the audience. They require focus, sustained attention and a combination of facts as I communicate a large range of complex factual content. This was no different during the webinars in question. However, everyone who coped with the challenge gained a huge amount of knowledge about the Football Development Institute: they learned about the concept, the assumptions related to the content projects for Specialists and Clubs, as well as learned about the most content-expansive course in Europe, treating precisely the role of the "Sports Director".  Today, nearly a hundred people have already achieved a certain advantage.
~ Marcin Gabor
CEO, the author of FDI Concept
Read also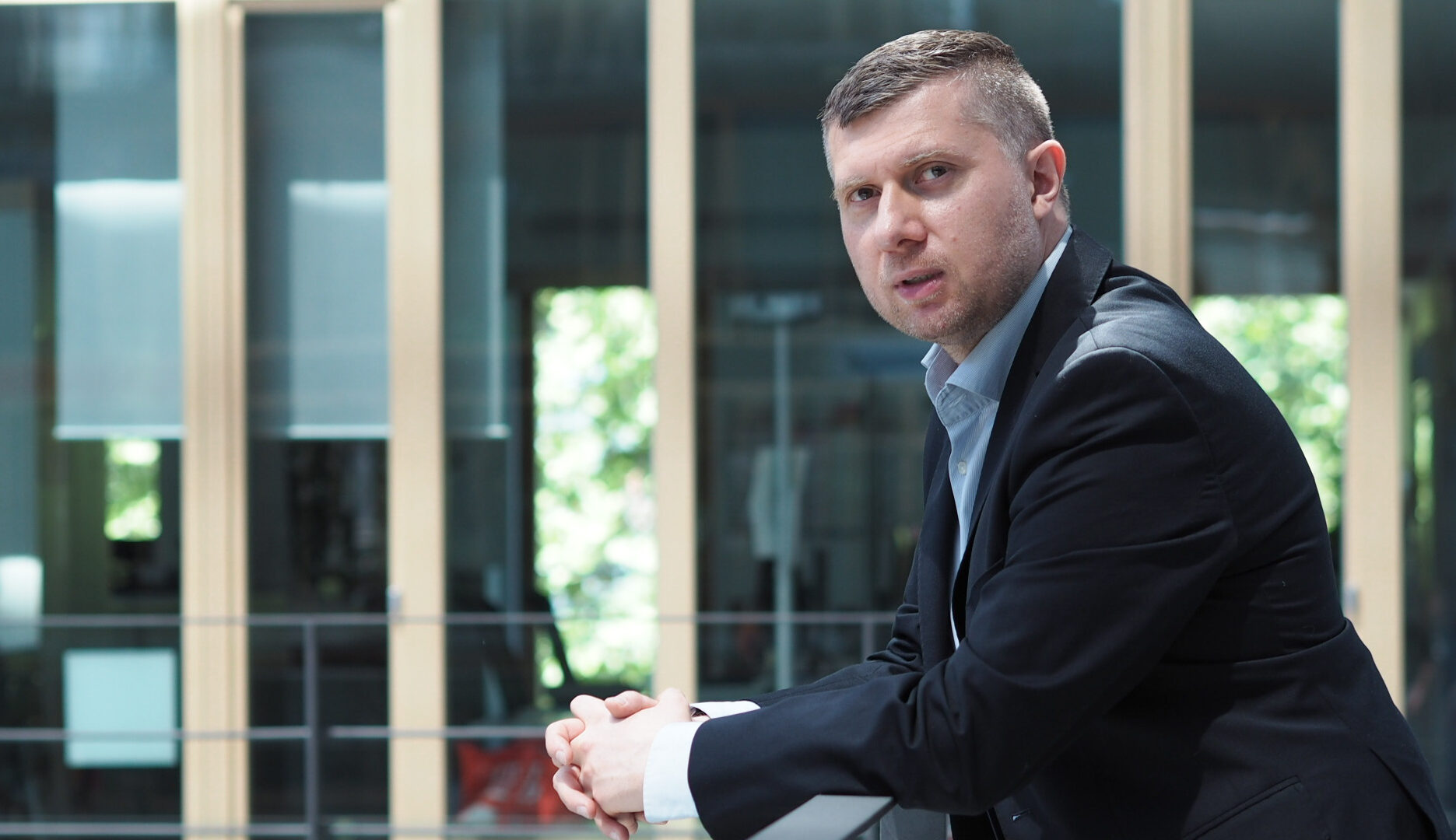 Unsatisfied plans progress
Marcin Gabor - in his opening article - touches upon the specific reasons why he established the Football Development Institute. He summarizes briefly more than 15 years of his professional activity in football, noting the currently primitive nature of it. He also outlines the main goal and invites you to "another world of football."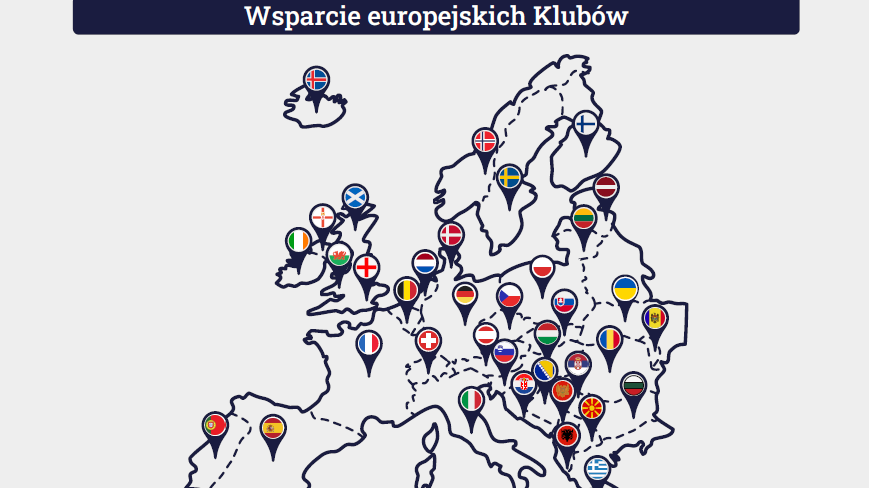 "Club Development System" – Documents
Przygotowaliśmy pakiet folderów, prezentujących kierunki wsparcia oraz świadczenia dla europejskich Klubów ze strony Football Development Institute.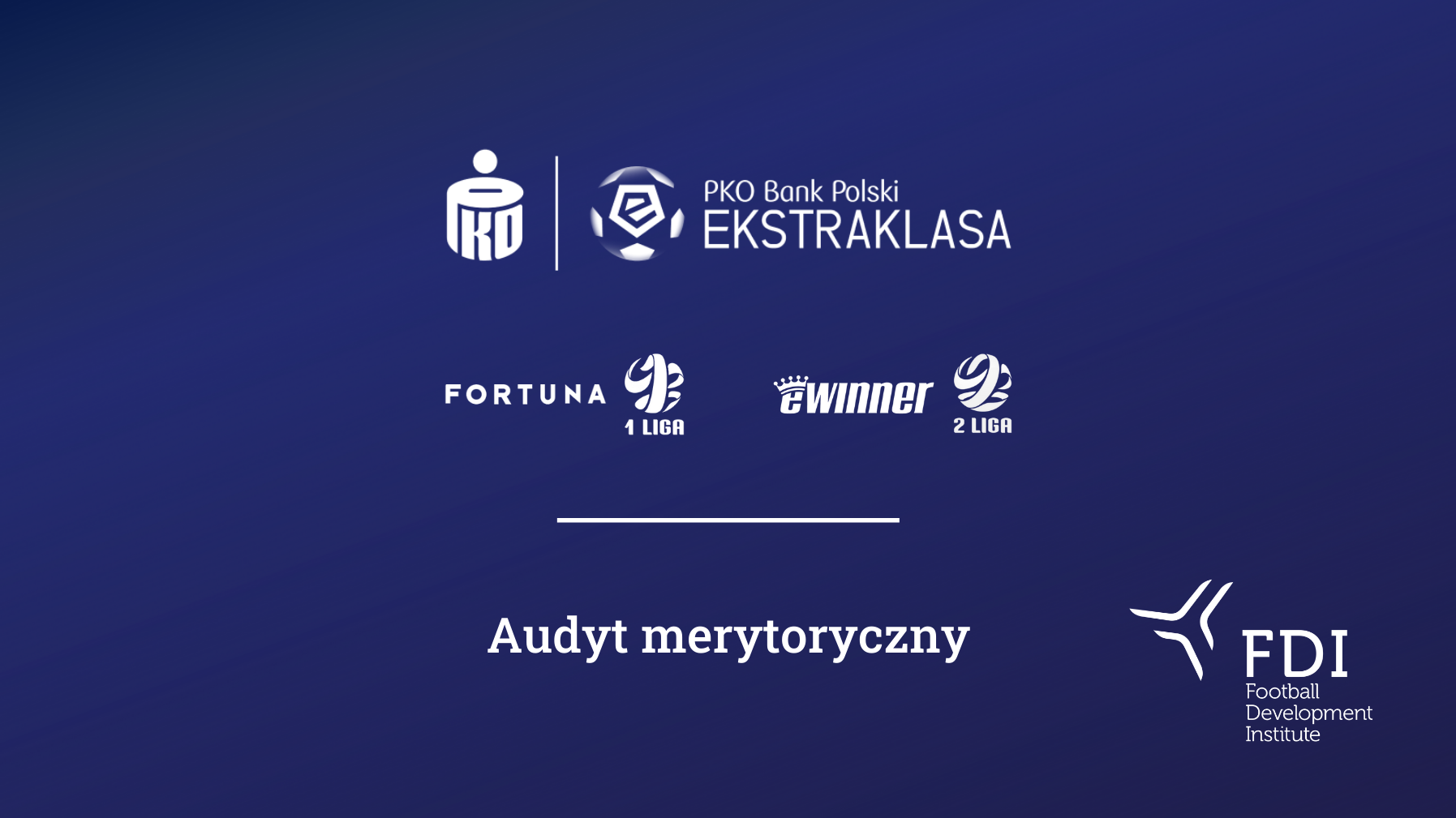 Benefits worth 120,000 euros for Polish Clubs
Football Development Institute przekazuje polskim Klubom świadczenia merytoryczne o wartości 120.000 euro. Lista beneficjentów powinna się zapełniać w kolejnych tygodniach.